School Uniform
From September 2021 the uniform will change from Black Jumpers to Black Blazers with the school crest.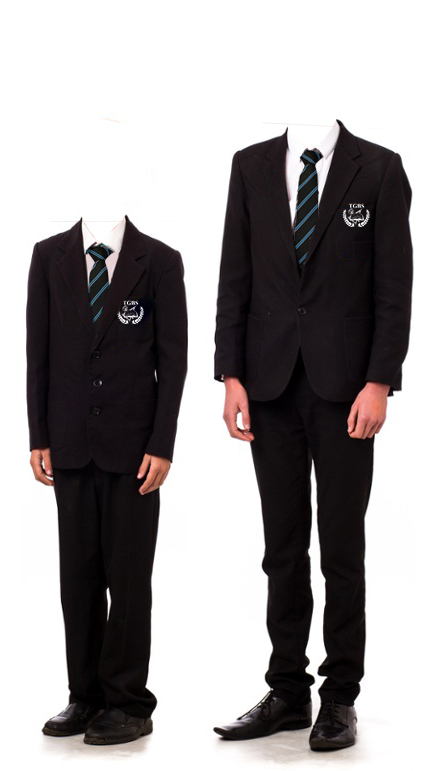 Black blazer (with school badge).

White polyester/cotton shirt (worn with school tie) with a top button.

To be worn tucked into waistband.

School tie to be worn with 6 stripes visible.

Smart black polishable leather school.

Training shoes, canvas shoes and fashion boots are not acceptable.

Black 'v' neck sweater (optional). No cardigans.

Plain colour outer coat (not leather or denim).

Coats must not be worn inside buildings and must be removed upon entry to any building.

Any cult and another extreme of fashion, hairstyles or body piercing is banned.

One small plain stud in each ear lobe is allowed.

The House tie and blazer badge, design by Clive Marks, are available from Clive Marks. Note: We do not have expensive designer variations on any standard uniform for any year group.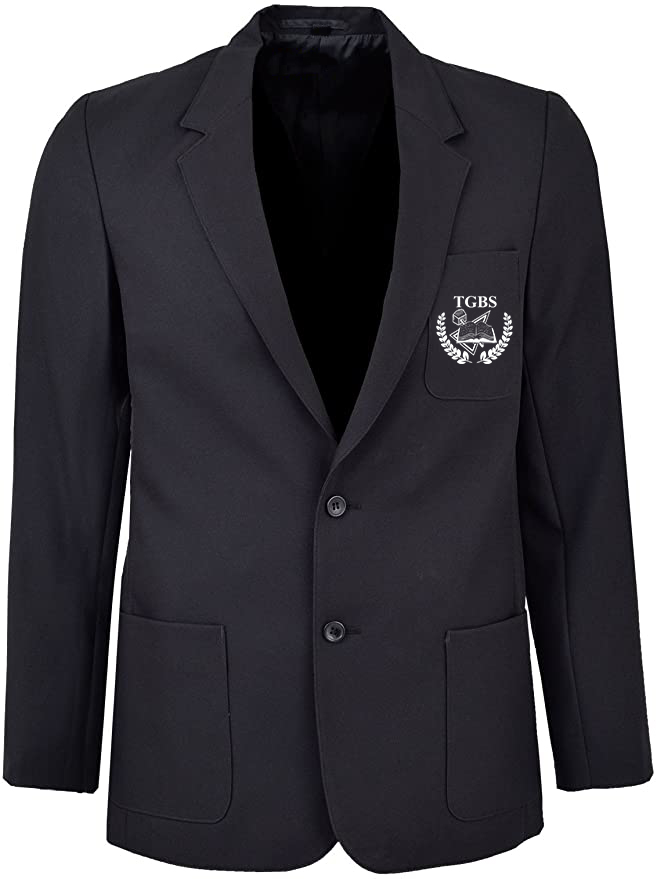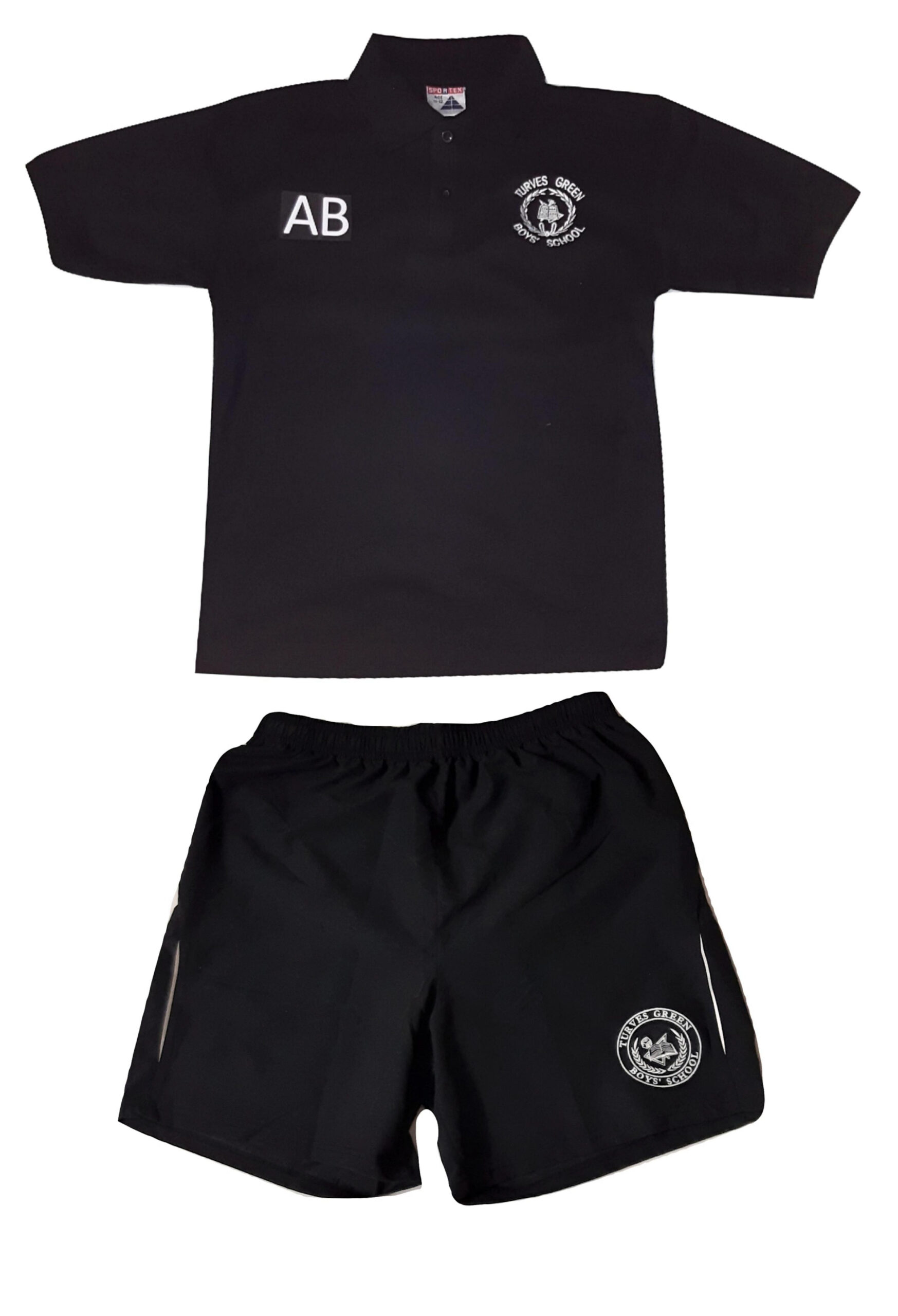 Black TGBS PE T-Shirt

Initials on left and school badge on right.

Black TGBS Shorts (Logo Optional)
Frequently Asked Questions