Year 10 GCSE Art Coursework
The Year 10 pupils have been honing their clay skills, and among them, Adam B. has crafted a remarkable ceramic piece inspired by the theme of 'Punk fashion.' His creation cleverly incorporates elements such as leather jackets and punk jewellery.
Congratulations to Year 10 for producing such impressive artwork! Your talent shines through in these amazing pieces.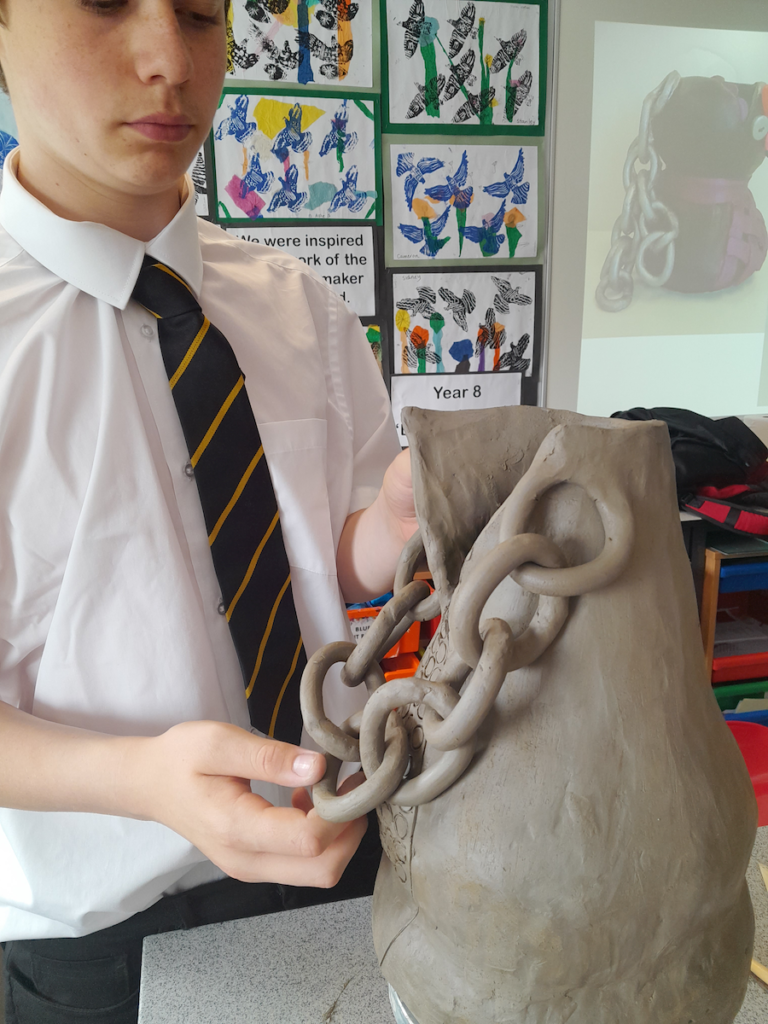 ---
Year 8 Art Work
This impressive artwork has been crafted by Year 8 pupils: Brian N, Lewis H, Alfie P, Alfie B, and James C. Their artistic endeavours involved painting landscapes, skilfully utilising various tints and shades to portray depth and perspective. Furthermore, they exhibited their creativity by employing the 'sgraffito' technique to produce striking silhouettes of landmarks.
Well done, Year 8!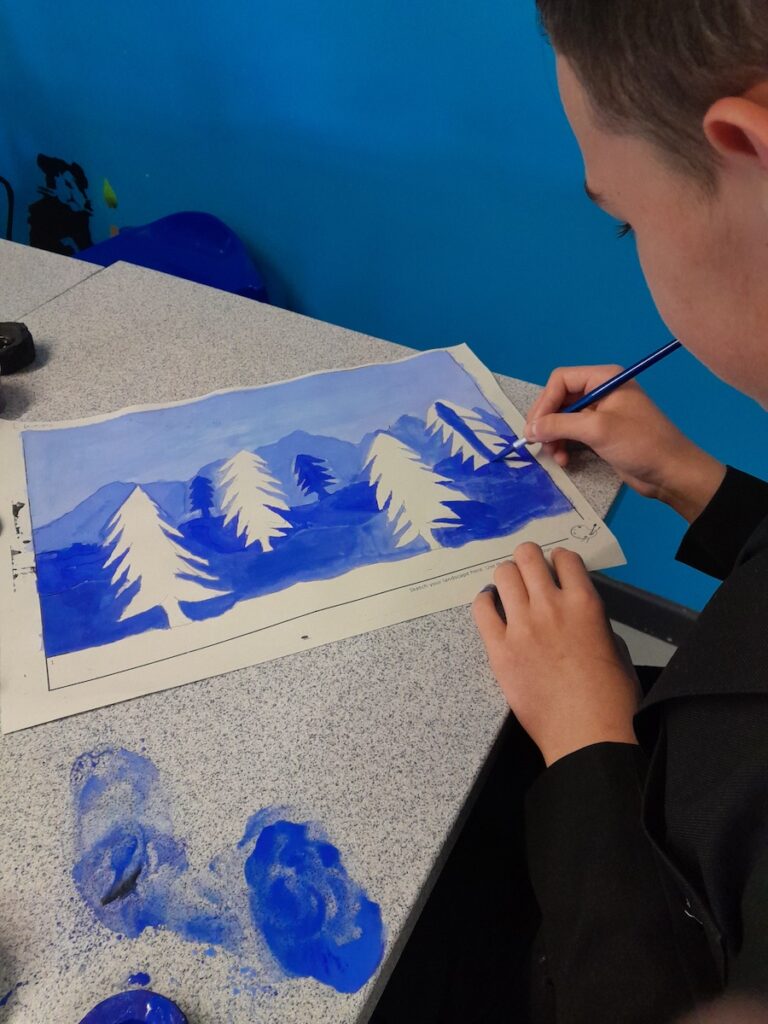 ---
Self Motivated to achieve in French
Congratulations to E. Foyle on his performance in the French assessment this month! He only recently joined Turves Green Boys' School and his settled in well. He has demonstrated our Turves Values and his self-motivation to achieve certainly paid off in his assessment. He always gives 100% in lessons and is passionate about languages. He was rewarded with a 1kg bag of Skittles for all his hard work, motivation and enthusiasm.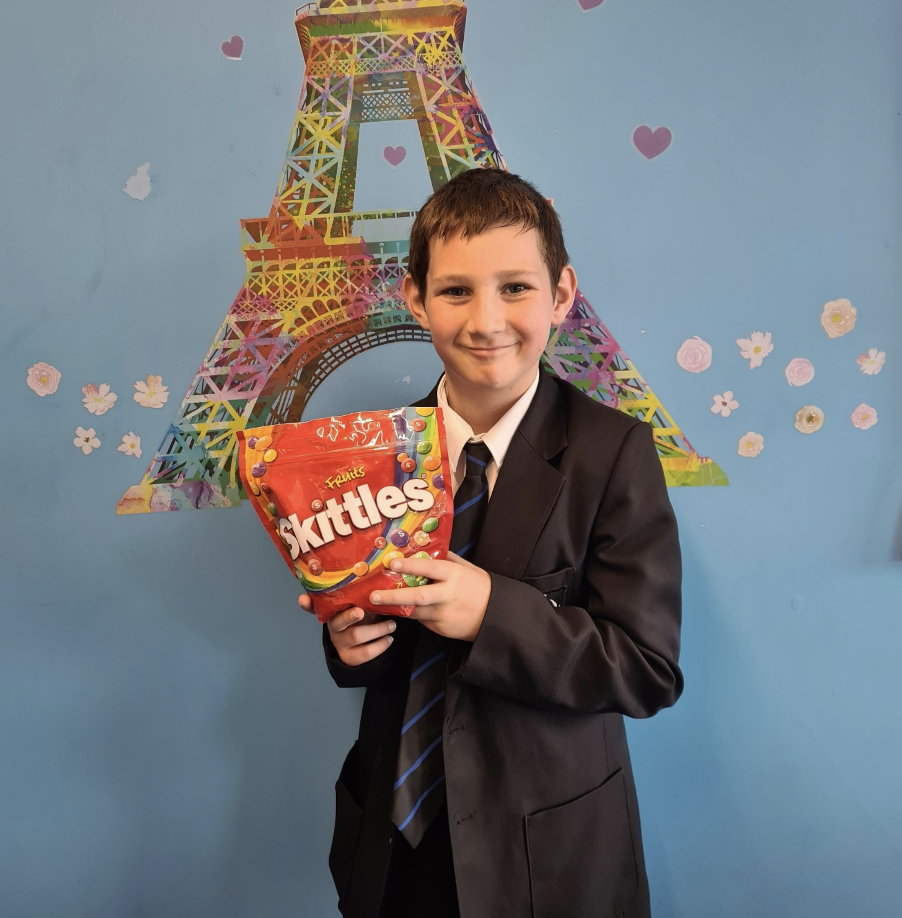 ---
Year 8 Cultures Poetry Competition
During the summer term, the English Department at Turves Green Boys' school launched the year 8 poetry competition all about culture!
In their English lessons, pupils studied a range of poems all about cultural identity from poets such as Grace Nichols and John Agard. Pupils looked at how the poets expressed their views on culture and were encouraged to think about why culture is an important part of their identity.
Taking inspiration from these great poets, in our competition, pupils were asked to write their own poems about culture and we have been greatly impressed by all of our entrants!
All entrants will receive certificates and merits, and the winners will be announced next week so please keep an eye out!
Thank you to all the students below who entered our competition:
A. Imtiaz
A. Payne
A. Spencer
B. Nyong
C. Griffiths
C. Hatcher
G. Vann – Richards
H. Mackcracken
J. Choi
J. Jeremy
N. Shaw
O. Ames
S. Jones
S. O'Sullivan
S. Scott
T. Shafiq