Yr 9 – Lexonik Literacy at the Speed of Sound
TGBS is rolling out a new initiative to get year 9 pupils ready for GCSEs.  Six groups of pupils have been selected to take part in Lexonik – Literacy at the Speed of Sound. Each group will meet for an hour a week, for a fully interactive session with the aim of increasing the speed of reading high level vocabulary, looking at roots, stems, prefixes and definitions!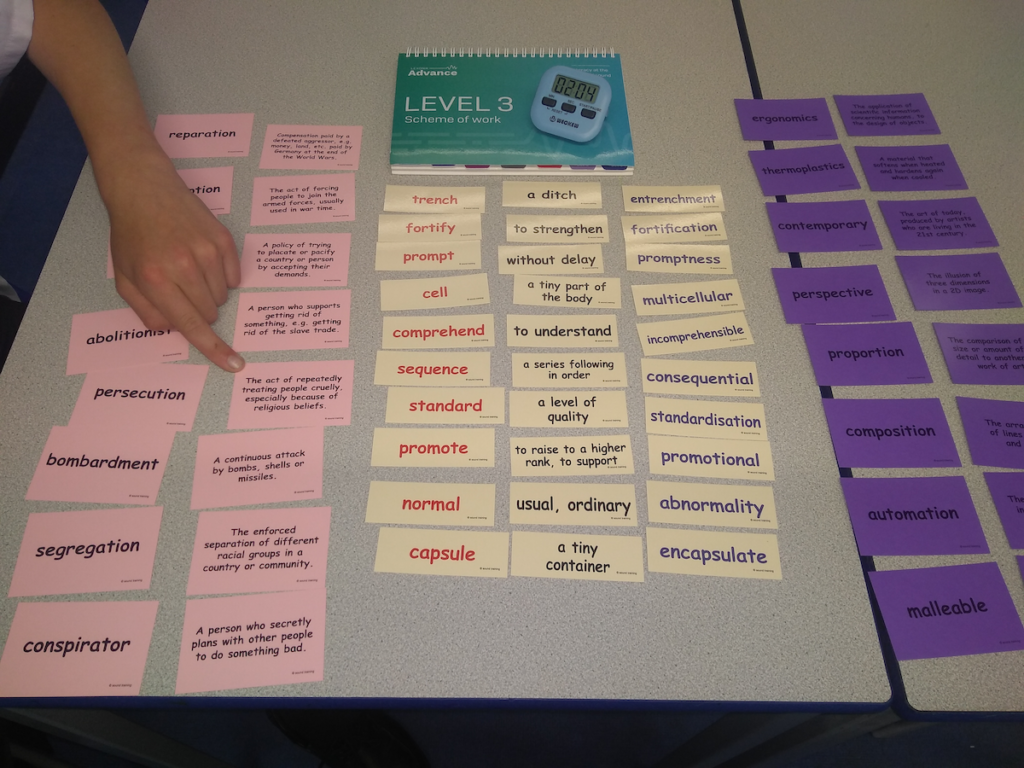 ---
Self-motivated to achieve in French
A huge congratulations to Joshua C in 8A1. Joshua performed brilliantly on the Year 8 French exam this week and produced a GCSE standard essay. Joshua explained each bullet point in detail and used a range of adjectives and tenses to write about his typical holiday, his dream holiday and where he went on holiday last year. Joshua completes all revision tasks and homework and consistently produced fantastic, high-quality French work. Well done, Joshua!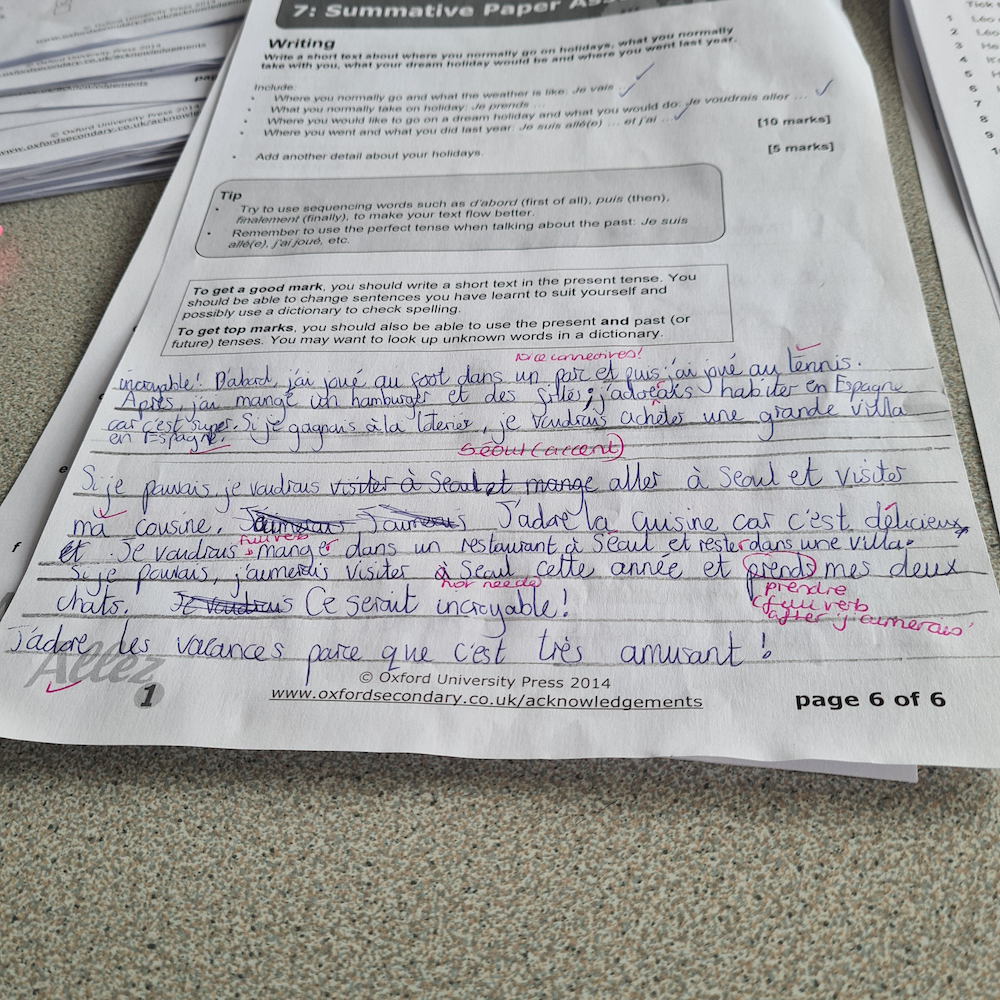 Congratulations to Ashley D in 10T1 for an excellent piece of homework in French this week. Ashley had to complete a written piece, answering 20 questions based on AQA Theme 1. Each question answered was of a high-quality standard, with real development and complexity. We are extremely proud of the effort and self-motivation shown by Ashley in this piece of extended homework. Ashley received personalised feedback on his work and can now use this as a preparation tool for the exams next year. Well done, Ashley!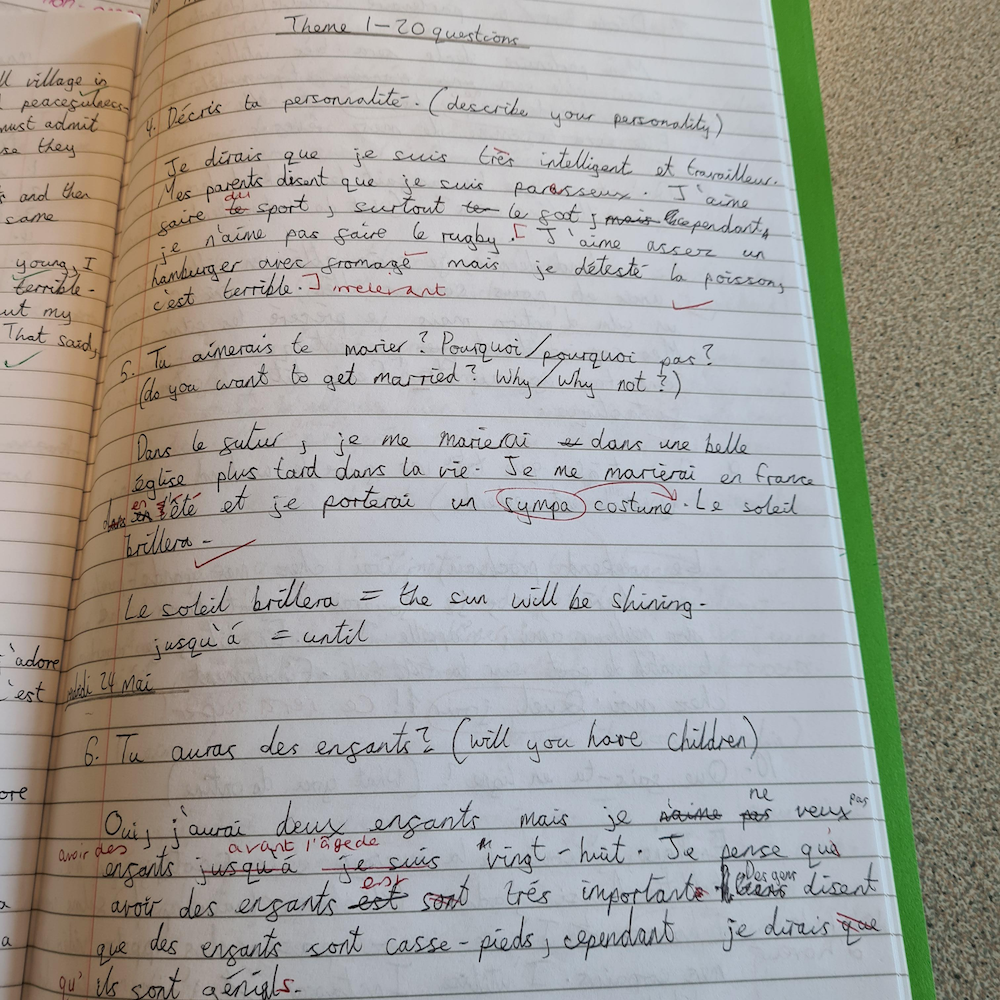 ---
BAE Systems RAF and Royal Navy Showcase
On Tuesday 20th June, we had a Road Show delivered to all of Year 7 and 8 from BAE Systems, the RAF and Royal Navy. The focus was on from the depths of the Ocean to Outer Space and pupils were able to see how their knowledge from Science lessons links to submarines, spacecraft and the work of the RAF and Royal Navy. Our pupils were keen to get involved in all of the activities and everyone enjoyed a very informative and interesting session! We can't wait to welcome the Roadshow back next year!